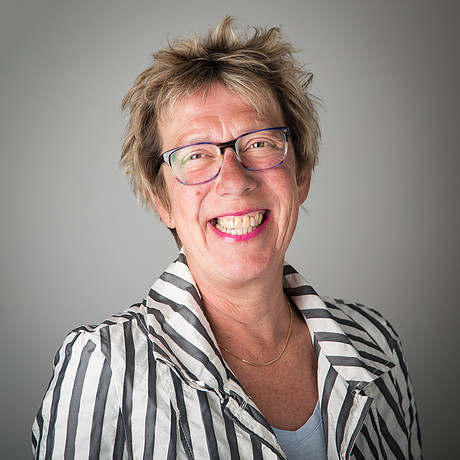 Inge is an enthousiastic professional realtor with a nice approach to her work. "I love my life and work and I am privileged every day to be able to do it in such beautiful surroundings. Here in Andalucia you wake up most of the year with sunshine, which by itself is unbeatable! Next to my professional life I enjoy walking with my lovely dog Boefje, reading, painting and making sculptures. I also enjoy my work on Sundays as a volunteer at Adana's, the shelter for dogs in Estepona. I love Andalucia for the surprises of nature and the amazing light colors that are different every hour of the day.
After my education for real estate agent in the Netherlands, I worked in real estate for many years, both in the Netherlands and in Spain. The most important thing to me is: being professional in keeping promises. I will call when I say that I call, I will meet you when we say that we meet. Being proactive and friendly comes naturally to me. Let's go on our joint journey to find you the property of your dreams or when you sell your property, I will be there for you.
Inge van Hulst
Because we are doing well,
we think we should do something back.
If you buy or sell your property through us,
2.5% of our income goes directly to Adana.
Happy Customers
for the privacy of our customers we only place the initials
Hele fijne makelaar.
Hele fijne makelaar. Neemt alle tijd voor je. Luistert goed naar je wensen om zo de perfecte woning voor je te vinden. Wij hebben door haar ons deale stekje gevonden. Ze helpt je ook met alle andere vragen. Top vrouw Aanrader!!😘
M en P
Wij zijn kort van stof
maar heel erg veel dank voor al je werk. Wij zijn blij.
D en M
Thank you very much
Thank you very much for all your help in finding a property for us in Malaga. We are very pleased that the owners have accepted our offer. We will tell friends and family about ILoveAndalucia. Thanks for everything
G en I
goede begeleiding!
Met heel lieve en goede begeleiding!! Van Harte aanbevolen!!
E en P
In alle opzichten
De makelaar denkt altijd met je mee!!
J
GRACIAS
Gracias por ser tan buena profesional. Tu forma de trabajar tiene premio. Seguro.
J.R.
All your efforts
I want to thank you for all your efforts to help us find a place. You have been fantastic and I will recommend you to any friends I have that are looking for somewhere...
J&C
Inge, You are a star !
Thank you once again for being such a marvellous support and help.
H & T
Many Many Thanks
Many thanks for all you have done in working so diligently to sell my house.  You were so professional, helpful and knowledgeable and saw the whole process through with me from beginning to end.  I would definitely recommend you and have done so already when asked who did I sell my house through.
S.P.